'Holiday Horrors Meet' print|shirt|mug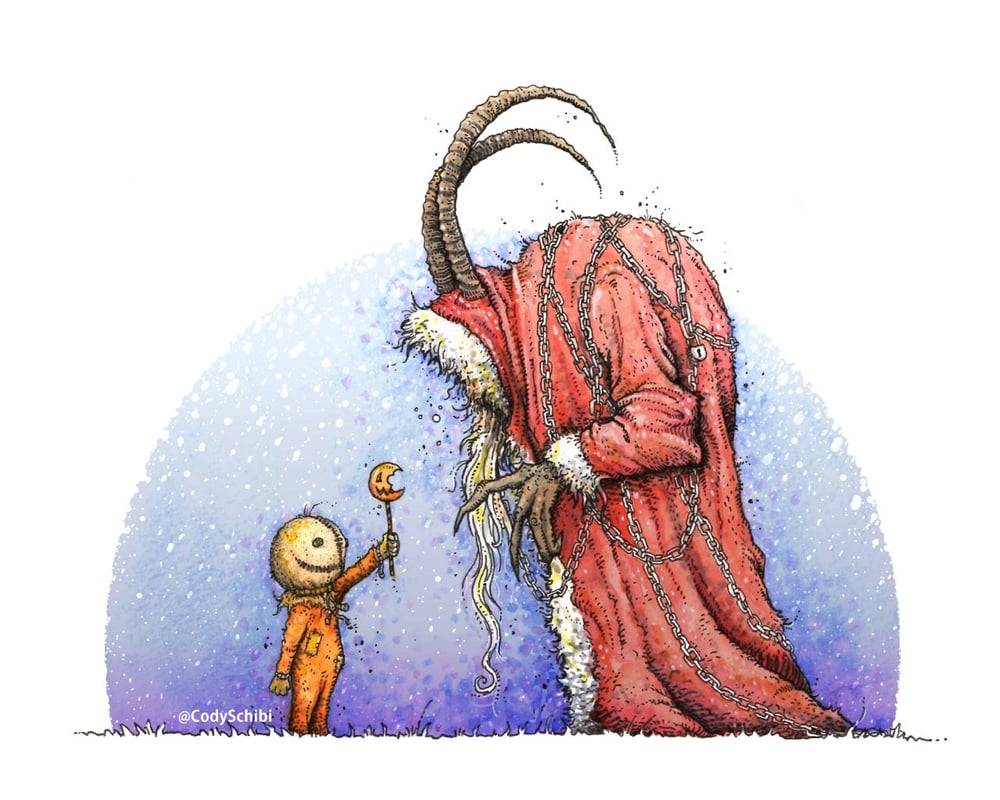 You can pick this design up on a tshirt, mug, & other accessories at my Threadless store: codyschibi.threadless.com
or grab a print of it here!
This print merges the whimsical worlds of Halloween & Christmas' greatest horror icons.
Comes in TWO different sizes:
10"x8" or 14"x11". Please select your size from the dropbox option...
Hand signed by artist (hey!...that's ME!)
Thank you Mr. Dougherty for the Holiday traditions...
"@CodySchibi" watermark does not appear on print.
hand signed by artist.