'Holiday Horrors Meet' print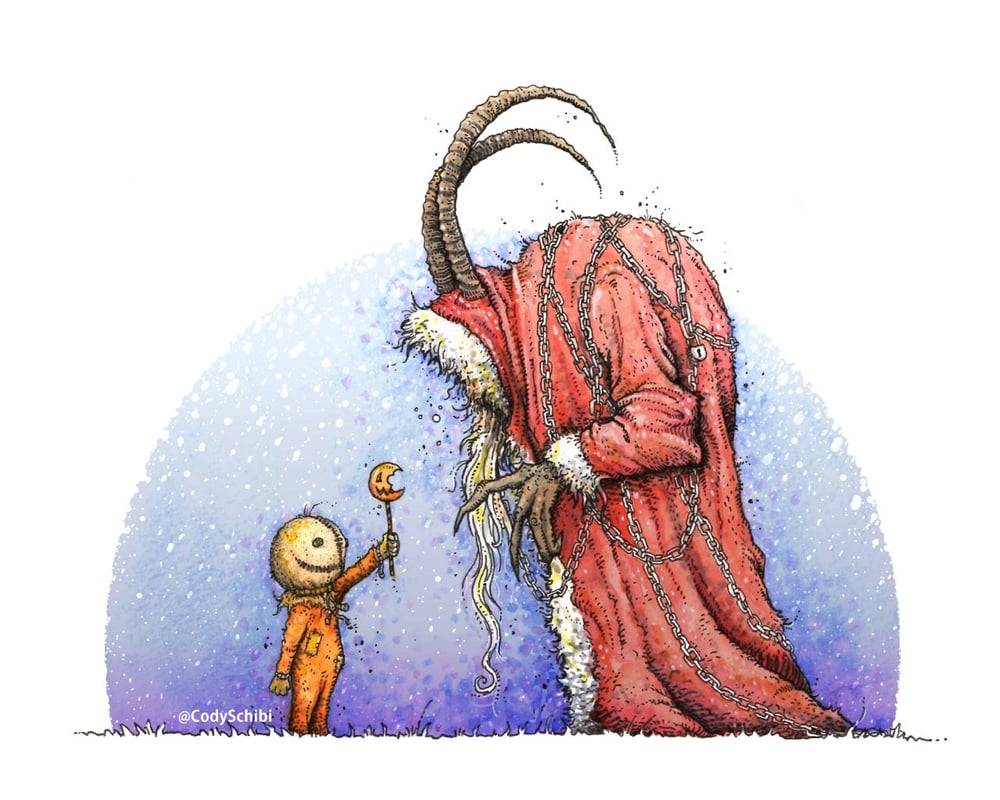 'Holiday Horrors Meet' print by Cody Schibi
This print merges the whimsical worlds of Halloween & Christmas' greatest horror icons.
Comes it TWO different sizes of prints:
10"x8" or 14"x11". Please select your size from the dropbox option...
Originally painted with watercolor/ink.
Thank you Mr. Dougherty for the Holiday traditions...
"@CodySchibi" watermark does not appear on print.
hand signed by artist.