'MUTANT NINJAS' print set or Individual prints!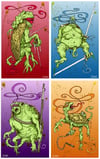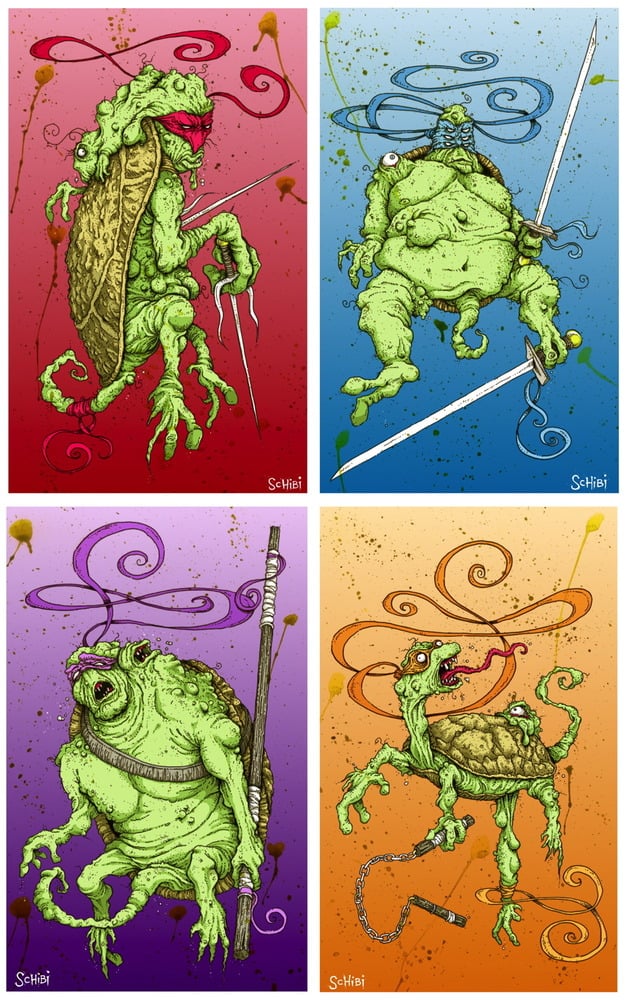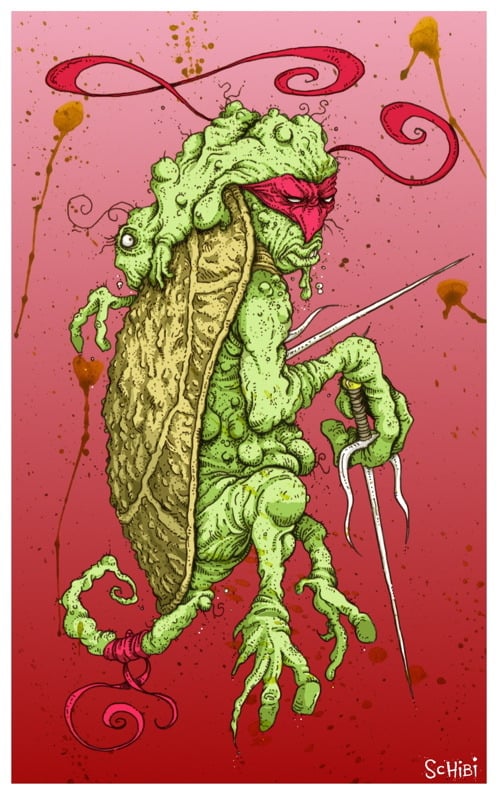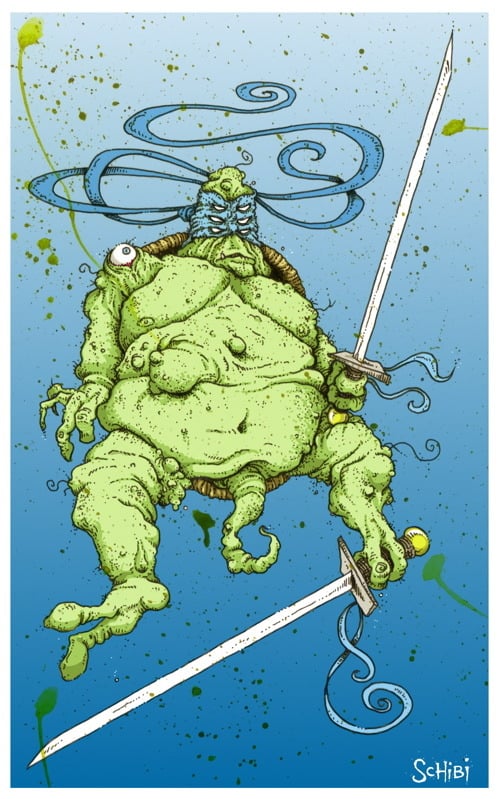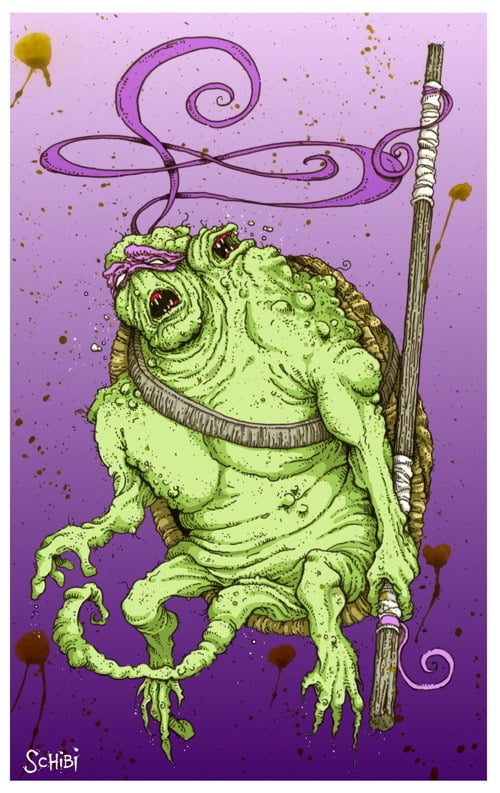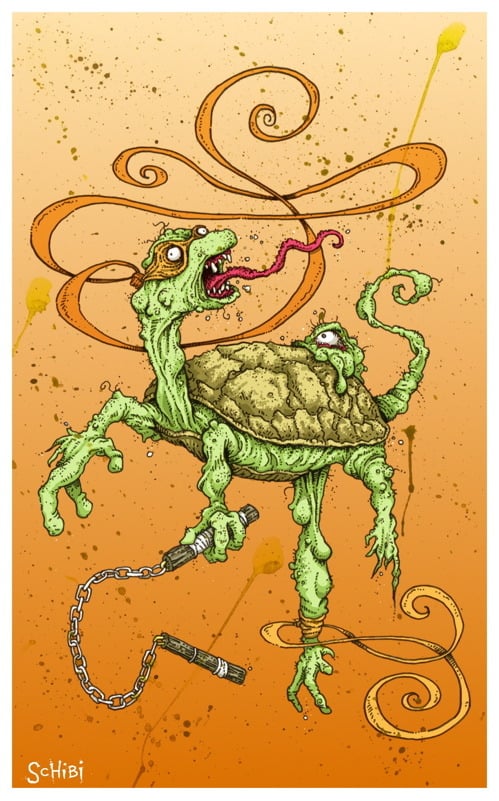 'MUTATED NINJAS' print set by Cody Schibi
Everyone knows about these adorable, little, karate-chopping, teenage, mutant, ninja turtles, but here's the thing: they're MUTATED turtles from a stinky, poop-filled sewer! How can they be SO DAMN CUTE?! Welp, I went ahead & gave this some serious thought & after a few nights of scribbling, splattering, scanning & coloring, I came up with how these little radioactive bastards should REALLY look. I mean...let's get realistic.
Made for the 'ArtSlam!: Martial ARTSlam' show in San Antonio on 9.24.11
You get the WHOLE GROSS GANG(you can also order them individually by choosing the character(s) of your choice from the dropbox menu below):
5.5" x 8.5" Full Color prints.
Hand signed by artist.