'The Goat Man' print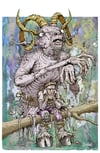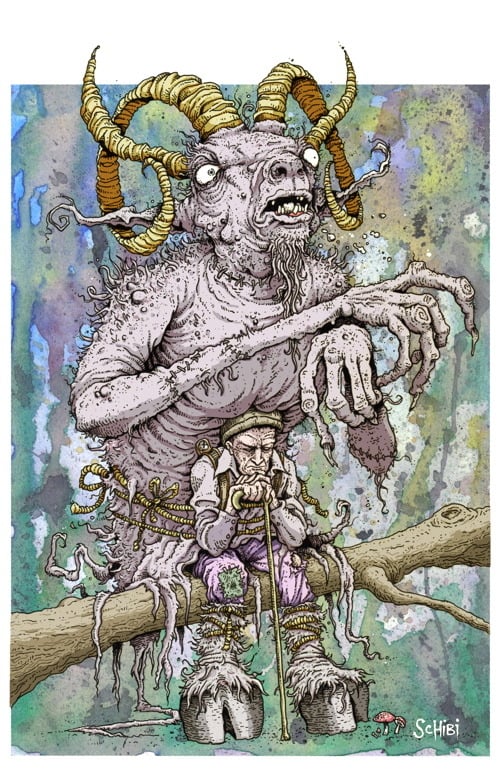 'The Goat Man' print by Cody Schibi
The Legend of The Goat Man of Lake Worth continues to live on ever since it was captured in a grainy photograph back in 1969. Half-man, half-goat, this giant creature chases off/attacks anyone that encounters it. Witnesses have called it "...a snarling beast with claws over 8 inches long & eyes crazier than the dreaded 'Bachmann Monnster'..."
Here's the real deal though:
It's just Nick.
An old hermit who uses his love of makeup FX & costume design as a way to keep those "pesky kids" off his land. Scaring the b'jesus out of the trespassers has become his mission in life & a successful one it has been.
Now finally captured in this portrait, here's Nick the Goat Man. Pin it to your front door to scare the kids off....
11x17 print.
Signed by the artist.