'The Thinking Demon' print w/ REAL demon blood!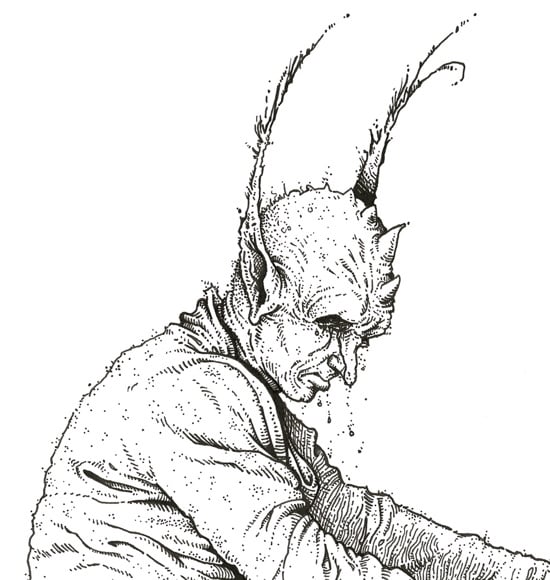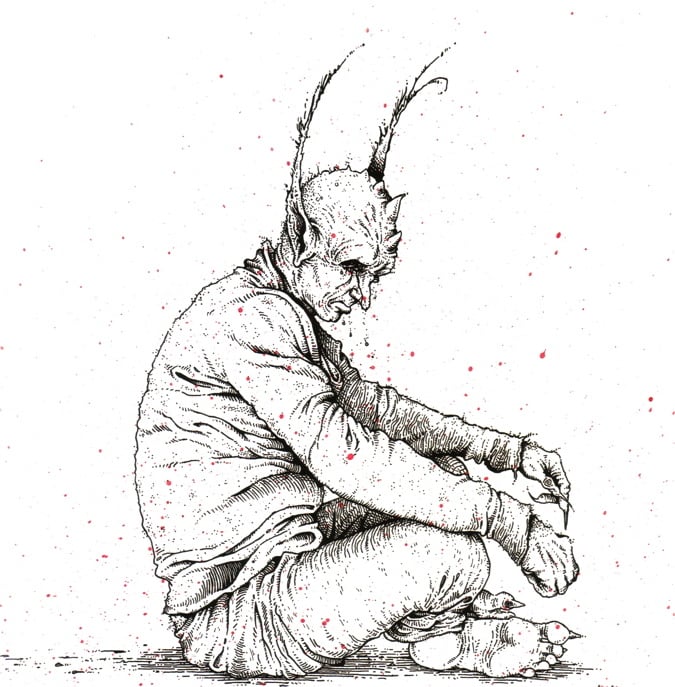 'The Thinking Demon' by Cody Schibi
"During my travels through a far off, twisted land looking for new material & inspiration, I stumbled upon an unnamed creature sitting alone. There was something oddly zen/peaceful about this guy, even though he just removed his own eyes! I quickly did some scribbly, study sketches & took some notes to refer to later as this fellow sat there for hours & hours...never moving...only thinking. I'm assuming he's still sitting in that exact spot I found him reflecting on his life which I'm sure is filled with wondrous tales. I luckily collected some of the demon's blood fresh from it's eye sockets & individually splattered it on every print making each one unique! OH YES I DID!!
17" x 11" print.
Each print is different with hand-splattered, red watercolor added individually.
Hand signed by artist.